Vue House
High on the priority list of Vue House is the wish for outdoor spaces that flow seamlessly into the home's interior. The heavily wooded, half-acre lot contains a 30' vertical change in grade.

In response to the challenging grade, the design team strove to minimize the use of new foundations and to rely instead on the house's existing foundation system. A series of new cantilevered beams allow for widening the ground floor and adding a new second floor. The master bedroom layout allows for treetop views of the site, while addressing the functional problem of parking automobiles in a steep suburban lot.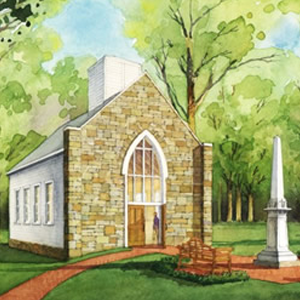 Belmont Chapel
All that remains of this historic 1840s chapel are its stone foundations and a few grainy photographs taken before it burned to the ground in the 1960's. The new chapel will be designed in the spirit of the original to create an intimate, spiritual space for private reflection or small gatherings of 100 or so.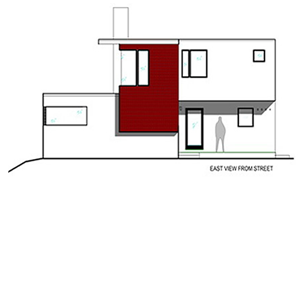 Rambler Scheme 2
This one level, 1100 square foot rambler, built in 1956, needed a full interior renovation to open up the cramped interior, enlarge the kitchen, freshen up the facade, and add a new home studio. Along with a new master suite, the total house size will be 2010 square feet.